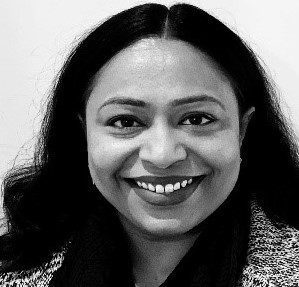 Preetha Kumar has over 20 years of experience within Financial Services, Retail, Health Services, and Technology organisations in India, US, and UK leading and managing various IT and Operational audits including assurance on technology transformation activities. Preetha works as an Associate Director heading the Technology, Risk and Assurance team of AuditOne which is an NHS consortium based in Northeast of England.
She started her career in GE to deliver various six sigma and quality initiatives internationally from India and relocated to UK 17 years back and has worked with organisations like TSYS (Financial Technology), Morrisons (Retail) and Drax (Energy) within UK. She has led Information Technology and Security Risk Management, Governance, and Compliance activities for IT transformation across Drax.
She lives in Leeds with her husband and family and loves to read, dance, go for walks, participating in art and craft activities with her daughter during her spare time.
She is passionate about supporting local community by serving as a governor for Doncaster college to further the development and excellence in colleges. She believes that technology advancements are integral to the culture and transformation of any organisation and wants to utilise her expertise by supporting the college on its digital journey as a governor.