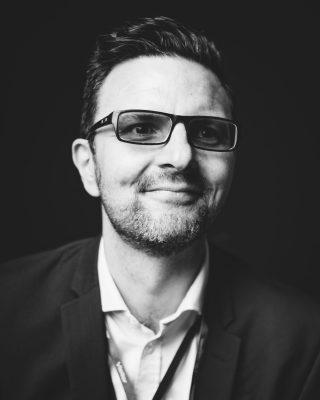 Lee was born and bred in Doncaster went to Hungerhill and Danum Schools before graduating from the University of Lancaster with a degree in American Studies. On his return to Doncaster in the mid-1990s Lee joined Doncaster Council and has over 20 years' pubic service experience in a variety of roles including Planning, Economic Development, Education and Skills, and Policy and Performance.
Lee is currently Assistant Director for Strategy and Performance at Doncaster Council supporting the Council and Team Doncaster partners to develop and implement clear plans to ensure Doncaster and its people thrive. As the local authority, led by the elected Mayor Ros Jones, Doncaster Council has a unique place shaping role to work with communities of Doncaster to improve the economic, social and environmental well-being in the Borough and as such Lee is involved in a whole host of activity to achieve this including education and skills, infrastructure, health and social care and planning services and crucially the need to urgently address the climate and bio-diversity crisis.
A former school governor Lee is passionate about education and skills as a key factor in tackling inequality and enabling social mobility and has been member of the Doncaster University Technical College project from its inception in 2014, as well as playing a leading role in bringing the National College for High Speed Rail College to Doncaster. Lee was also the Head of Skills and Enterprise in the Council and completed a MSc in Local and Regional Economic Development.