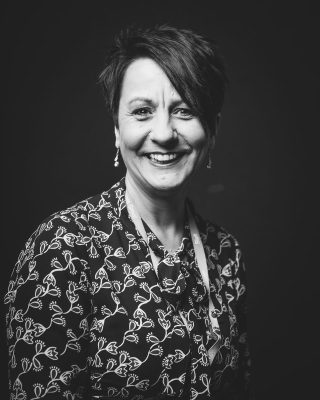 Emma has worked at North Lindsey College now part of the DN Colleges Group for 26 years starting as an Early Years practitioner in the College Nursery.
Emma has worked as an Assessor, Tutor, Programme Tutor, Curriculum Manager and now as a Director of Curriculum within the Group and has a wealth of knowledge and experience of working within FE Education. Emma at present manages the Childcare, Health and Social Care and Foundation Learning areas across the Group and also oversees the High Needs students across both Colleges too.
Emma is passionate about raising the aspirations, progression and standards of the students that attend the College, enabling them to reach or exceed their own personal potential and to achieve excellence. As a previous student of the College and having worked here for 26 years Emma understands the importance of providing a motivating, warm, safe, welcoming and stimulating environment for both students and staff enabling them to work and learn effectively. She feels that being a Staff Governor will allow her to represent the staff and students of the College to ensure that the Corporation is providing quality provision and a positive teaching, learning and working environment for them to work and learn in.