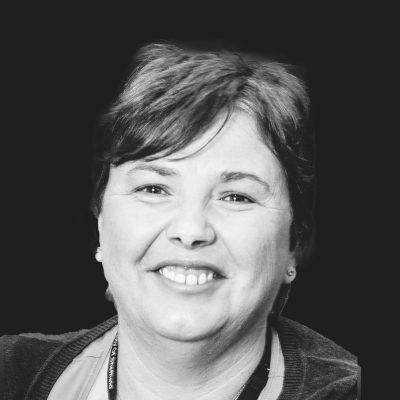 Andrea was born in Northern Ireland, her career has spanned various industries at locations across the UK before moving into Education, and she now lives in Sheffield. This 20-year experience spanned companies in the Mobile Phone, Beer, Banking, TV, Equipment Hire and Social Care industries, developing skills in Sales and Marketing, Training, Leadership, Management Development and Organisational Development and Human Resources.
Andrea is currently Deputy Dean for College of Business, Law and Social Sciences at University of Derby. She has held previous leadership roles in University of Sheffield including Associate Dean (Education) in the Management School, Faculty Director of Teaching Excellence and Director of PGT studies. Her expertise lies in strategy development, leadership, educational practice and student engagement strategies ensuring good governance, quality and setting of standards, student learning, engagement and employability strategies.
Andrea is a diverse and experienced business manager and leader. Her long experience in the commercial sector has been gained at both operational and strategic levels. Andrea has held previous governor roles at both primary and secondary age groups and was Chair of one of these for 5 years.
Andrea has an active interest in the development and approaches to teaching that influence, motivate and inspire students to learn. She is passionate, dedicated and enthusiastic, about her students, their success and achievements.
Andrea has been recognised for this by being awarded a Senate Award for her contribution to innovation and her significant contribution to the University of Sheffield and to students. She has also been awarded the Jane Ryland Fellowship by Educause in recognition of the importance technology plays in educational programmes and was awarded a Principal Fellow of the Higher Education Academy in February 2021.
Andrea has also partnered with University of Primorska, Slovenia, as a visiting professor working with students and faculty on Management Education and Leadership.