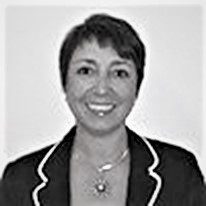 Karen has lived in South Yorkshire for over 50 years. She attended school in Brinsworth and holds a BSC in Genetics from the University of Liverpool. She trained as a chartered accountant at KPMG.
Karen brings to the Governing body over 30 years of experience in finance, and health and care. She has held several director and CEO roles across the health and care sector and is currently the CEO of Locala CIC which is a social enterprise providing community adult and children's health services across Kirklees, Calderdale, Bradford, Stockport and Thameside.
Karen is also a Trustee for two charities which support young women and those with eating disorders. She is also actively involved in mentoring health and care colleagues and takes a proactive approach to her own learning and development.
Karen is keen to make a positive impact to the work of the DN colleges group to support the transformation of lives and the improvement of outcomes for all our populations.